Rules and Values
At Upton Meadows we believe we are 'creating superstars of the future'. For children, this means that all adults in school will continuously strive to help them to attain their very best educationally, socially and personally.
A core set of values underpin our ethos and curriculum, influencing our interactions with each other and our attitudes to learning. RESPECT is at the centre of everything we do in school – respect for others, for yourself and for the school and wider environment.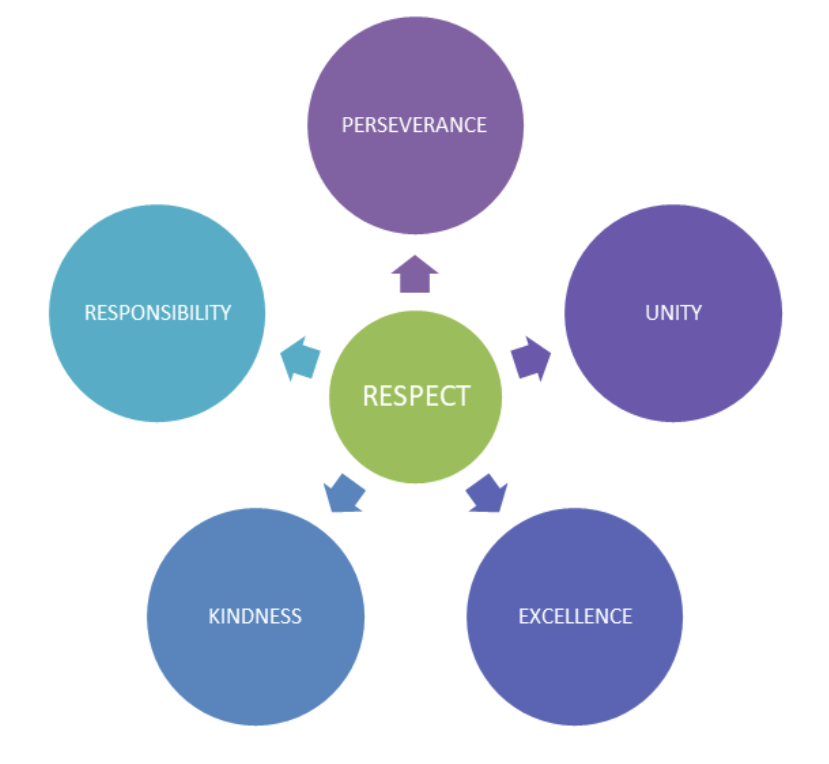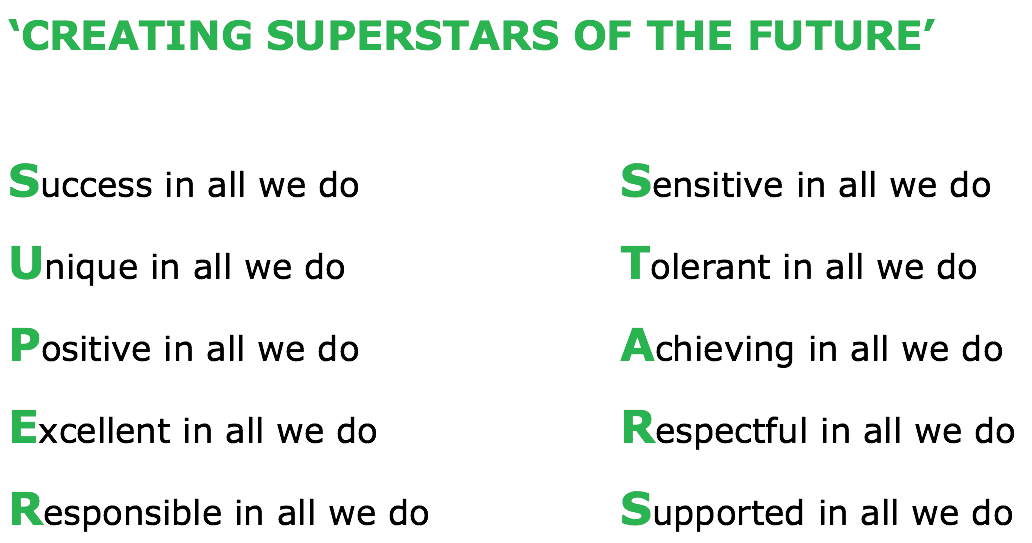 Behaviour
Our school behaviour policy has just been rewritten and relaunched and is available to download from this page. We have 3 simple rules that children are expected to follow at all time:
We show respect
We try our best
We are kind
Rewards
We have a variety of rewards in school for children showing our school values. These include 'dojo' points earned on an individual, class and house point level, superstar awards, good work awards and lots of stickers! Children will receive continual feedback about their work and behaviour choices from all adults in school.
Home school partnership
Good relationships between home and school are crucial if a child is going to flourish, thrive and achieve their best. Therefore we welcome and appreciate parental support and involvement in all aspects of learning in the wider life of the school. This is achieved in a variety of ways, for example, our celebration assembly on Friday mornings allows parents to celebrate in the successes of those children who have been awarded 'Superstar' or 'Good Work' awards. We also have a multitude of opportunities for parents to visit the school for class assemblies, shared reading, craft activities and on various other occasions, along with the more formal chance to meet your child's teacher twice a year at parents' evenings.